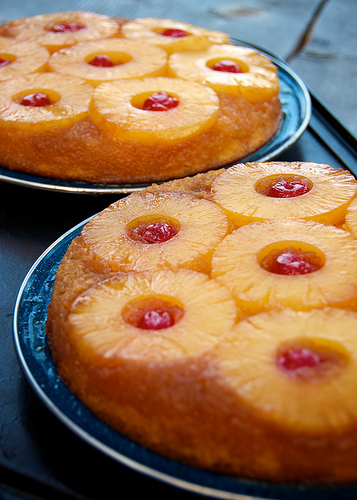 The Pineapple upside-down cake is not popular in the American and Hawaiian cultures just like that. It possesses a rich taste of various fruits with a delectable icing that is surely to be loved by all. That is why it has been one of the favorite cakes for desserts, birthdays or other special occasions. While there are many ways to prepare it when it comes to the choice of ingredients, there is a simple method that is popular among the first timers. You can also prepare it easily by following the below-mentioned method for preparing the Pineapple upside down birthday cake.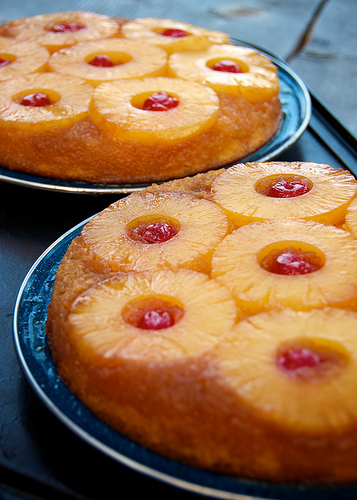 Ingredients Used:
The following servings are meant for at most 8 people:
Take around 20 ounces of Pineapple slices. Whether chop it by yourself or get already chopped packs from the store.
Melted margarine – 2 tbsp.
Brown sugar – quarter of a cup
Maraschino cherries – 8 cherries
Yellow cake mixture – 9 ounces
Steps to prepare:
Use a cooking spray to spray the non-stick pan.
Make sure the pineapples are properly drained.
Mix brown sugar and melted margarine in the pan. Carefully place the slices of the pineapple in the stirred contents.
Place the 8 maraschino cherries at the center of each of the slices and also one in the center.
Now get your cake mix ready as per the instructions given on the packet.
Pour it all over the pineapple slices. Make sure it is evenly spread.
Bake it at 350 F for around 30 mintures. Take your time as long as the toothpick, when inserted in the center of the cake, is not stuck with the contents.
Let it cool for 5 minutes.
After make sure the edges are loose before turning it upside down in a serving plate.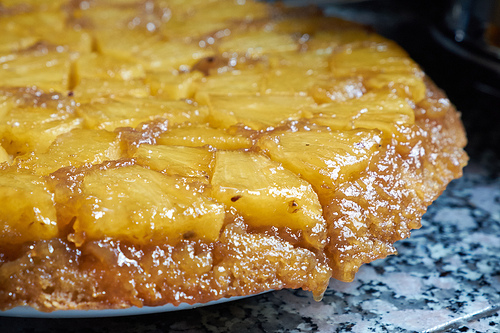 You can also find other methods to prepare this awesome cake but this is the simplest way to prepare it for beginners. It is also traditionally followed all over America, making it one of the most popular cakes for birthdays or the usual dinner desserts. While yellow cake mixture is the most common color used for it, you can choose a color of your choice. Adding your own creativity to this cake makes it taste the way you like it. So, just experiment with flavors if you like. Who knows, you might be able to create a delicious pineapple upside down birthday cake that has never been tried before.