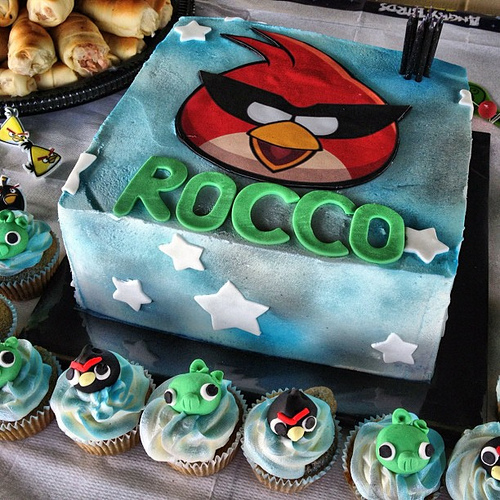 Angry Birds Cakes" src="https://www.birthdaycake-s.com/wp-content/uploads/2013/02/Angry-Birds-Cakes-300x232.jpg" width="300" height="232" srcset="https://www.birthdaycake-s.com/wp-content/uploads/2013/02/Angry-Birds-Cakes-300x232.jpg 300w, https://www.birthdaycake-s.com/wp-content/uploads/2013/02/Angry-Birds-Cakes.jpg 500w" sizes="(max-width: 300px) 100vw, 300px" />
Kids love to celebrate their birthdays. Since it is a once-in-a-year occasion, parents, and the kids themselves, leave nothing to make the birthday bash an enjoyable celebration. New outfits, lots of fun games, surprise gifts and a very special cake.
Remember how as kids we used to wait for our creamy birthday cakes. It used to be a proud moment when everybody else went on singing 'Happy Birthday' as we cut the cake into pieces. Earlier they used to come in basic shapes of rectangle or circle. Once in a while when it would be a Mickey Mouse shaped cake, our joys would know no bounds. However, today cakes have undergone a whole new makeover. They come in almost every shape, much creative designs and different flavors to serve your taste buds. You name it and you have it.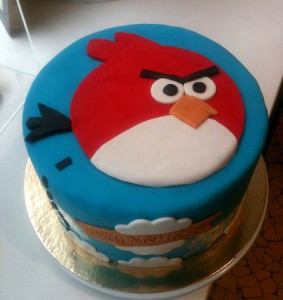 Also, children have become very particular about choosing cake themes for their birthdays. Even confectionaries and bakeries now understand how important it has become to be innovative these days. One can easily order suitable theme cakes such as Spiderman, Barbie doll, Joker cake and likewise. Currently the most popular among these is the Angry Birds birthday cake.
The Angry Birds mobile application is quite popular amongst kids as well as many grown-ups. That says it all! Given the growing popularity of this application, demands for these cakes have increased overtime. Right from the time when they were introduced, Angry Birds have conquered the market. They are present everywhere! You have already seen them in the form of stuffed toys, accessories, clothes etc. and now they are taking the shapes of cakes. No doubt, they have caught children's attention. Whether Angry Birds are imprinted on a cake or whether it is a huge playable Angry Birds cake, children always love them. While it is true that it takes hours to prepare such cakes and minutes to cut them to pieces, one never complains because that's worth a celebration.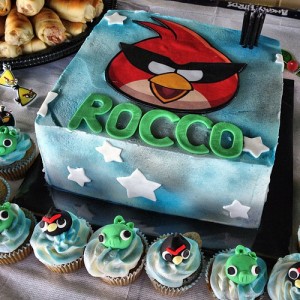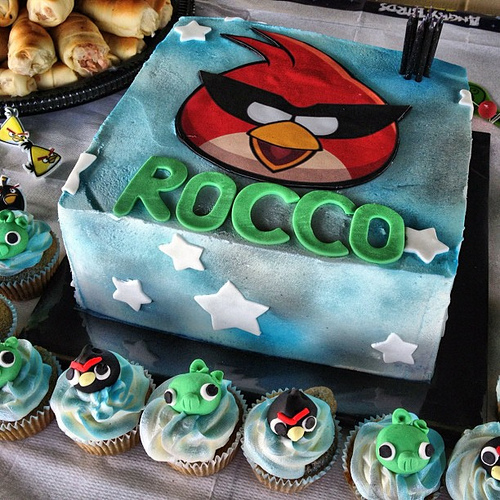 With time, the preferences of people have changed. Taste is no longer the only concern; people have become experimental with the designs of cakes too. What more can you ask for than a fancy cake that's amazingly delicious.
Angry birds are the latest craze of the smart phone generation and yes the game is enjoyable too. Given the shapes and the flavors, this cake is sure to be the show stopper for the whole birthday gathering. If you haven't yet tried out this cake, then it would be a great idea to surprise your kid with this cake on his/her upcoming birthday. Make them feel special and make their birthday a memorable one with Angry Birds.