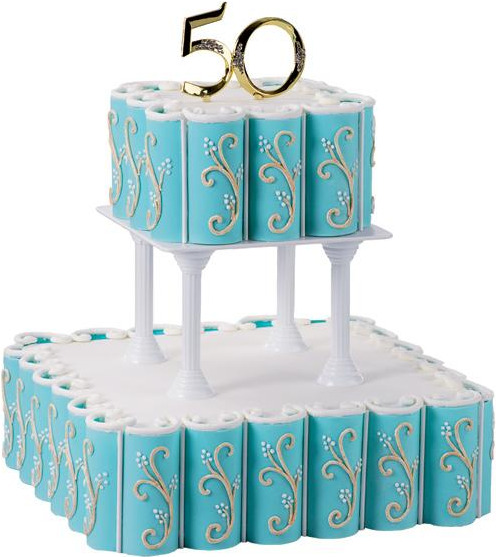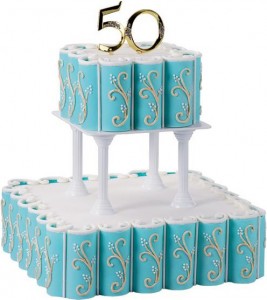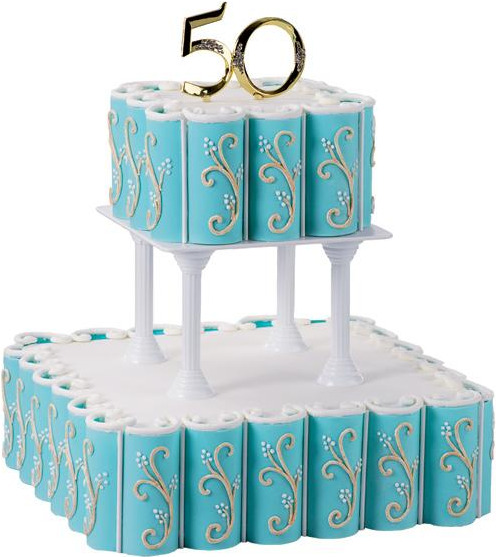 50th Birthday Cake Ideas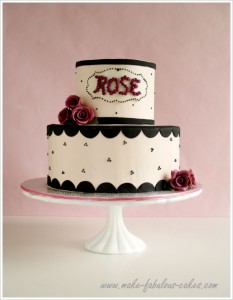 50th Birthday Cake Decoration Ideas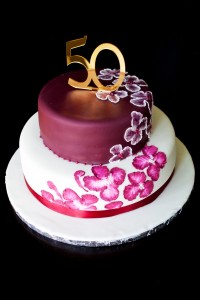 Elegant 50th Birthday Cake Ideas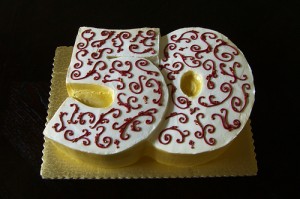 Special 50th Birthday Cake Ideas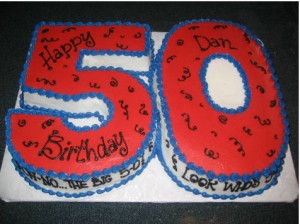 Fun 50th Birthday Cake Ideas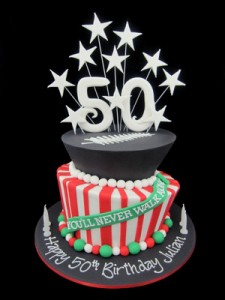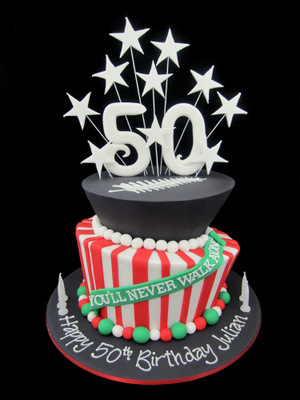 50th Birthday Cake Ideas For Men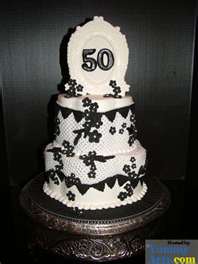 Thoughtful Ideas for 50th Birthday Cakes
With a cake-decorating project for a 50th birthday party you could have all kinds of fun with unique ideas.
For the very talented cake decorator, and with the help of a couple special cake pans, a cake in the shape of two feet with a toe tag attached would be a complete riot at any birthday party.
No 50th birthday party would be complete without the old cliché about being over the hill. So, why not a hill shaped cake? With a little imagination and quite a bit of brown and green icing it should be too difficult to create. It would be fun to find cake toppers in different age stages to place along a path going up one side of the hill and down the other.
For the tamer at heart, a lovely double cake in the shapes of a five and a zero would make a stunning showstopper. Specialty restaurant stores, and maybe even your local party store will have the right cake pans to pull off this cake.
How about a cake in the shape of an open book? The dates of certain life stages could be inscribed in icing across the "pages" of the top of this interesting 50th birthday cake. Special things to note would be birth, marriages, children's births and special vacations or memories.
Did you know that computers can now take the image of an old photograph and apply it in icing to the top of a cake? Wouldn't that make an interesting 50th Birthday cake with an old baby photo, or other cute or funny image from the person of honor's past.
For a touch of the maudlin, the supply store can even outfit you with a cake pan in the shape of a coffin! Red velvet cake would be a hilarious addition when the coffin was cut into. Outfit it with black icing and gold trim and one could have themselves a ghoulish 50th Birthday cake.